Dashboard Zen in Google Analytics and Beyond
Speaker: Joshua Katinger, Partner, ShufflePoint & James Standen, Founder, CEO, Analytics Canvas
Session Date: October 06, 2014 – 3:30pm-4:10pm
Session Type: General
Google Analytics dashboards serve as useful tools for providing snapshots into your Web and app data and keeping clients, colleagues, and managers engaged in analytics.

The Google Analytics dashboards, however, do have some limitations, such as the inability to display separate metric values for each weekly or monthly period. In this session, we'll explore all aspects of Google Analytics dashboards, outline the most meaningful and actionable dashboard presentations for different stakeholders, and review the significant advantages of some third-party dashboarding tools for automation and dynamic, clickable dashboard formats.

• Google Analytics dashboard features
• Advantages of third-party solutions for reporting weekly or monthly over time
• Creating dynamic, clickable charts that keep stakeholders informed and engaged
• Saving time through automated data extraction and dashboard generation
• Dashboards for designers/developers, marketers, managers, and executives
SESSION SPEAKERS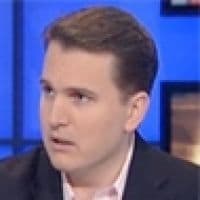 Joshua Katinger
Partner
ShufflePoint
Josh Katinger is a Co-founder and Partner in ShufflePoint. ShufflePoint specializes in data transformation as a service (TaaS). ShufflePoint's cloud-based platform allows analysts to build and automate dashboards and reports from multiple sources using the web as a "virtual data warehouse" instead of having to build a large, expensive BI solution.
Prior to ShufflePoint, Josh founded a Connecticut-based interactive marketing agency in 2007 – ultimately merging that operation into a large direct marketing firm. As a result of this experience, Josh particularly enjoys helping agencies and large marketing organizations unify and automate reporting across many clients and stakeholders.
James Standen
Founder, CEO
Analytics Canvas
James Standen is the Founder of nModal solutions, the creator of Analytics Canvas, a powerful analytics tool that enables enterprises to create visual canvases that manage and automate sophisticated data flows and report generation.
While a key area of focus is the Google Analytics ecosystem, Analytics Canvas is used by individuals and companies all around the world with a broad range of data sets and applications.
Prior to founding nModal, James has worked both in North America and internationally, in roles involving data warehousing, business intelligence and advanced real time process control, as well as a number of senior management and executive roles in information technology.