Feras Alhlou
Principal Consultant/Co-Founder
E-Nor
Feras Alhlou is Principal Consultant/Co-Founder of E-Nor (serving Fortune 500-25), which has achieved multiple Google qualifications including Google Analytics Certified Partner. He is a speaker at industry conferences including SES, SMX, eMetrics and Google Analytics User Events (GAUGE), and has traveled the globe educating businesses and consultants on digit analytics and digital marketing. Feras is a co-chair of the DAA, serves on the examination sub-committee and is a Certified Web Analyst.
Session: Advanced Ecommerce: Breakthroughs in Shopping Cart Insights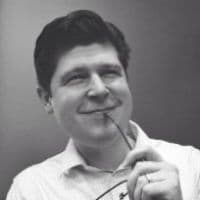 Mike Bradbury
Digital Marketing Director
Randstad US
Mike is a digital marketing director for Randstad, a $22.0 billion global provider of HR services. Specializing in user experience, analytics and especially tom foolery, Mike has been at the digimated marketing game since '04. His career includes work in web development, SEO, ecommerce optimization, sales funnel optimization, and a brief stint at Fabric.com where he learned more about Silk Dupioni curtains than any 23 year old bachelor should rightfully know.
Session: Bring It Back to Your KPIs: Customer Engagement Case Study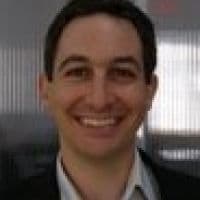 Justin Cutroni
Consultant, Author, and Analytics Advocate
Google
Justin is a consultant, author, and the Analytics Evangelist for Google. Some of Justin's former clients include Toyota, Sony Music, Universal Music, the National Hockey League, Wells Fargo, and HomeAway. In his current role at Google, Justin leads the analytics education team. This team creates various learning experiences, like the Google Analytics Help Center and Analytics Academy, Google's massive, online analytics course.
He publishes the blog Analytics Talk and has authored or co-authored three books: Google Analytics (O'Reilly, 2007), Performance Marketing with Google Analytics (Wiley 2010) and Google Analytics, 2nd Ed. (O'Reilly, 2010). His next edition of Google Analytics is scheduled to be published in March 2015.
In recognition of his outstanding role in the analytics community, Justin was voted Most Influential Industry Contributor by the Digital Analytics Association in 2014.
Fireside Chat: Justin Cutroni Answers Your Burning Google Analytics Questions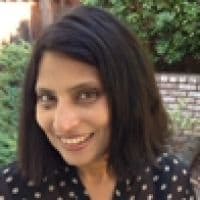 Smita Dugar
Analytics & Optimization Manager
TiVo
Smita is a consumer insights professional, and is the digital and marketing analytics lead within TiVo. She is responsible for web analytics and site optimization initiatives for TiVo's digital and mobile properties. She is passionate about consumer experience and the use of data in making business decisions. In previous roles, she has managed market research at Netflix and worked in various market research organizations, consulting with clients like HP, Microsoft, IBM, Proctor and Gamble, etc.
Session: Mobile Planet: App and Cross-Device Tracking in Google Analytics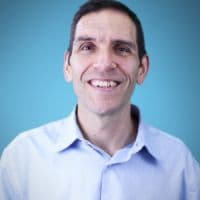 Eric Fettman
Analytics Instructor and Coach
E-Nor
Eric Fettman is Analytics Trainer and Coach at E-Nor, blogger at gatipoftheday.com, which was listed by Online Metrics as one of the top Google Analytics blogs of 2014, and developer of googleanalyticstest.com, where participants have completed more than 96,000 tests for building practical Google Analytics skills.
Session: Tag It or Code It? Benefits and Challenges of Google Tag Manager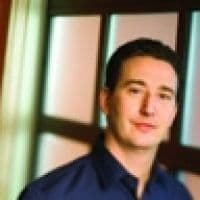 Harry Gold
CEO
Overdrive Interactive
Harry Gold is the Founder & CEO of Overdrive Interactive, an award-winning Boston-based digital marketing firm. Under Harry's leadership, Overdrive has served top companies such as Harley-Davidson, Samsonite, EMC, GE, IBM, Dow Jones, John Hancock, AAA, Philips and AT&T. Harry's primary mission is to create innovative online marketing programs and to share the strategies and tactics behind those programs with Overdrive's clients and the world.
Session: Tracking Social Actions in Google Analytics and Supporting Tools
Brooke Hernandez
Sr. Online Marketing Specialist
Plantronics
Brooke is a digital marketing professional with over 5 years experience managing and developing online presence and footprint for brand and product related initiatives.
In her current role at Plantronics, Brooke leads the overall online analytics strategy, core search marketing and retargeting efforts and oversees all development and paid media execution for B2C end user categories and launches. She holds her bachelors degree from San Jose State University in Business Administration with a concentration in Marketing and also carries Pragmatic Marketing certifications in Foundations, Market and Launch.
Keynote: Google Analytics Universal and Data-Driven Decision Maturity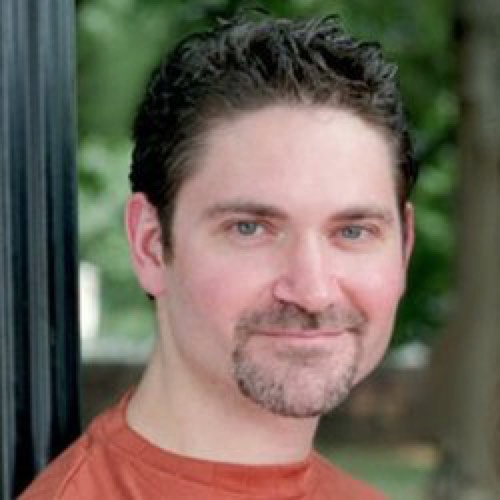 Bobby Hewitt
President & Founder
Creative Thirst
Bobby Hewitt is the president and founder of Creative Thirst, the conversion rate optimization firm that specializes in increasing bottom line results.
Bobby has over ten years experience in web design and Internet marketing and holds a bachelors degree in Marketing from Rutgers University. He is also certified in Online Testing, Value Proposition Development, Certified Funnel Optimization and Landing Page Optimization. He also holds a certificate in Web Analytics from The University of British Columbia and is the recipient of the Jim Novo Award of Academic Excellence for Web Analytics from the University of British Columbia Continuing Studies and the Web Analytics Association.
Follow Bobby's thoughts on conversion rate optimization on his blog at www.creativethirst.com/blog
Session: Happy Family: Analytics, Qualitative, Personas, and Visitor Modalities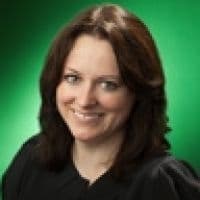 Kerri Jacobs
Head of Platform Sales – Analytics
Google
Before kickstarting the Google Analytics Premium sales team, Kerri was a Sales Manager for the DoubleClick publisher, agency and marketer product portfolio. Kerri has been a leader in the online sales world since the early days, developing a sales strategy at Yellow Pages for clients to buy 'hosted internet pages' as an add-on to their directory ad. She was Sales Director at eCircle in London and was most recently Sales Director at BlueStreak before her move to DoubleClick.
Alyssa Joseph
Technical Marketing Specialist
IDT
Josh Katinger
Partner
ShufflePoint
Josh Katinger is a Co-founder and Partner in ShufflePoint. ShufflePoint specializes in data transformation as a service (TaaS). ShufflePoint's cloud-based platform allows analysts to build and automate dashboards and reports from multiple sources using the web as a "virtual data warehouse" instead of having to build a large, expensive BI solution.
Prior to ShufflePoint, Josh founded a Connecticut-based interactive marketing agency in 2007 – ultimately merging that operation into a large direct marketing firm. As a result of this experience, Josh particularly enjoys helping agencies and large marketing organizations unify and automate reporting across many clients and stakeholders.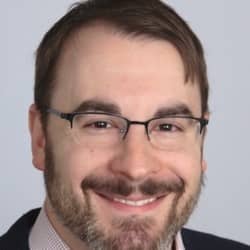 Judah Phillips
Founder
SmartCurrent
Judah Phillips helps people create value with analytics and data science. He is an award-winning consultant who consults on these topics with the world's leading brands and their executives. Phillips takes a "top down" approach to value creation by working with executive leaders who want to improve their business and financial performance through the applied analysis of data, the management of analytical and technical resources, and the alignment and optimization of analytics strategy against short­term roadmaps and long­term strategic visions. He strongly believes that cutting­edge technology is critical and necessary but often becomes technical overhead unless strategy is aligned with excellence in organizational development, operational management, and delivery execution that is solidly tied to impacting material financial goals. Judah has worked with Internet companies, Media and Marketing companies, Consumer Product companies, Financial Services firms, Pharmaceutical companies, and many different agencies, including high­growth, early stage startups and the Fortune 10.
Judah is an advisor on the board of technology­ centric companies who have under his advisement raised more than $85M with combined valuations of more than $500M across multiple rounds of funding, including global leaders in digital analytics, mobile analytics, online marketplaces, mobile apps, and ad technology.
Phillips is the sole author of three books on analytics, including Ecommerce Analytics, Building a Digital Analytics Organization, and Digital Analytics Primer. He has also authored chapters and/or edited the books: Measuring the Digital World, Advanced Business Analytics, Sales and Marketing Analytics, Digital is Changing Everything, The Complete Guide to B2B Marketing, and Multichannel Marketing Metrics.
Judah holds a Master of Science in Finance and a Master of Business Administration from Northeastern University and a B.A. from University of Massachusetts Amherst. He is an adjunct lecturer at Babson College.
Session: 30-Minute Google Analytics Implementation University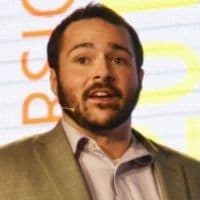 Justin Rondeau
Chief Evangelist
WhichTestWon
Session: Let's Split: A/B and Multivariate Testing for Conversion Optimization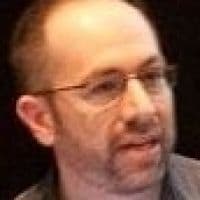 James Standen
Founder, CEO
Analytics Canvas
James Standen is the Founder of nModal solutions, the creator of Analytics Canvas, a powerful analytics tool that enables enterprises to create visual canvases that manage and automate sophisticated data flows and report generation.
While a key area of focus is the Google Analytics ecosystem, Analytics Canvas is used by individuals and companies all around the world with a broad range of data sets and applications.
Prior to founding nModal, James has worked both in North America and internationally, in roles involving data warehousing, business intelligence and advanced real time process control, as well as a number of senior management and executive roles in information technology.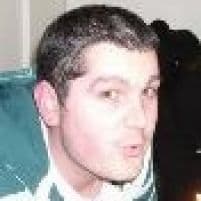 Matt Stannard
CTO
4Ps Marketing
Matt's interest in data and technology began early; he started programming from the day he sat down at his first computer. This interest led him to study computer science, reading modules on intelligent internet commerce, advanced artificial intelligence and advanced neural networks.
During and after university Matt was employed in the development team of multi-national insurance brokers, Willis, where he worked on platform proof of concepts as well as Willis's intra, extra and internet sites. He later joined a direct marketing company working with data on behalf of Oxfam, the Guardian and a number of UK local authorities.
In his role at 4Ps, Matt is responsible for maintaining the company's position at the cutting edge of technology. His key goal is to see clients maximise profit from their data. Matt works with clients such as Selfridges, Attraction World, Storage King, Jamie Oliver, Lindt, Liberty, White & Case and the White Company to ensure they're at the forefront of analytics and tracking.
Matt is considered to be an innovator, excited by API releases and new technologies. He strongly believes that innovation allows different thinking and valuable peer and client insights.
Session: Evolution or Extinction: Survive and Thrive with New Google Analytics Features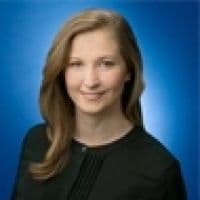 Gayle Wheaton
Partner Manager
Google Analytics Premium
Gayle is a Partner Manager for Google Analytics Premium in North America, where she focuses on building a successful Google Analytics Premium Reseller program.
Prior to Google, Gayle worked in consulting, leading teams in strategic analysis.
Gayle holds a BS from Emory University and an MBA from The University of Chicago Booth School of Business.
Session: Truth In Advertising: Impact of Paid Impressions and Clicks on Desktop and Mobile