Feras Alhlou
Principal Consultant/Co-Founder
E-Nor
Feras Alhlou is Principal Consultant/Co-Founder of E-Nor (serving Fortune 500-25), which has achieved multiple Google qualifications including Google Analytics Certified Partner. He is a speaker at industry conferences including SES, SMX, eMetrics and Google Analytics User Events (GAUGE), and has traveled the globe educating businesses and consultants on digit analytics and digital marketing. Feras is a co-chair of the DAA, serves on the examination sub-committee and is a Certified Web Analyst.
Guatam Bhagra
Cloud Partnership
Google
Laura Chaibi
Head of Digital Research
Middle East Broadcasting Center
Roberto Croci
Sales Manager
Google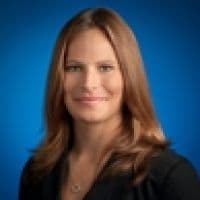 Krista Seiden
Product Marketing Manager
Google
Krista Seiden is a Product Marketing Manager at Google, leading web analytics, reporting, testing and optimization for the Enterprise Marketing Team. Krista joined Google from the Apollo Group where she worked as a product analyst responsible for analytics for their mobile apps and in-house social media network. Prior to Apollo, Krista worked as a web analytics manager at Adobe Systems for their Acrobat Services group.
Krista is involved with the San Francisco chapter of the Digital Analytics Association, recently helping to put on their inaugural symposium event. She also enjoys occasionally blogging and tweeting in her spare time. She holds a B.A. in Economics and Political Science from the University of California, Berkeley.